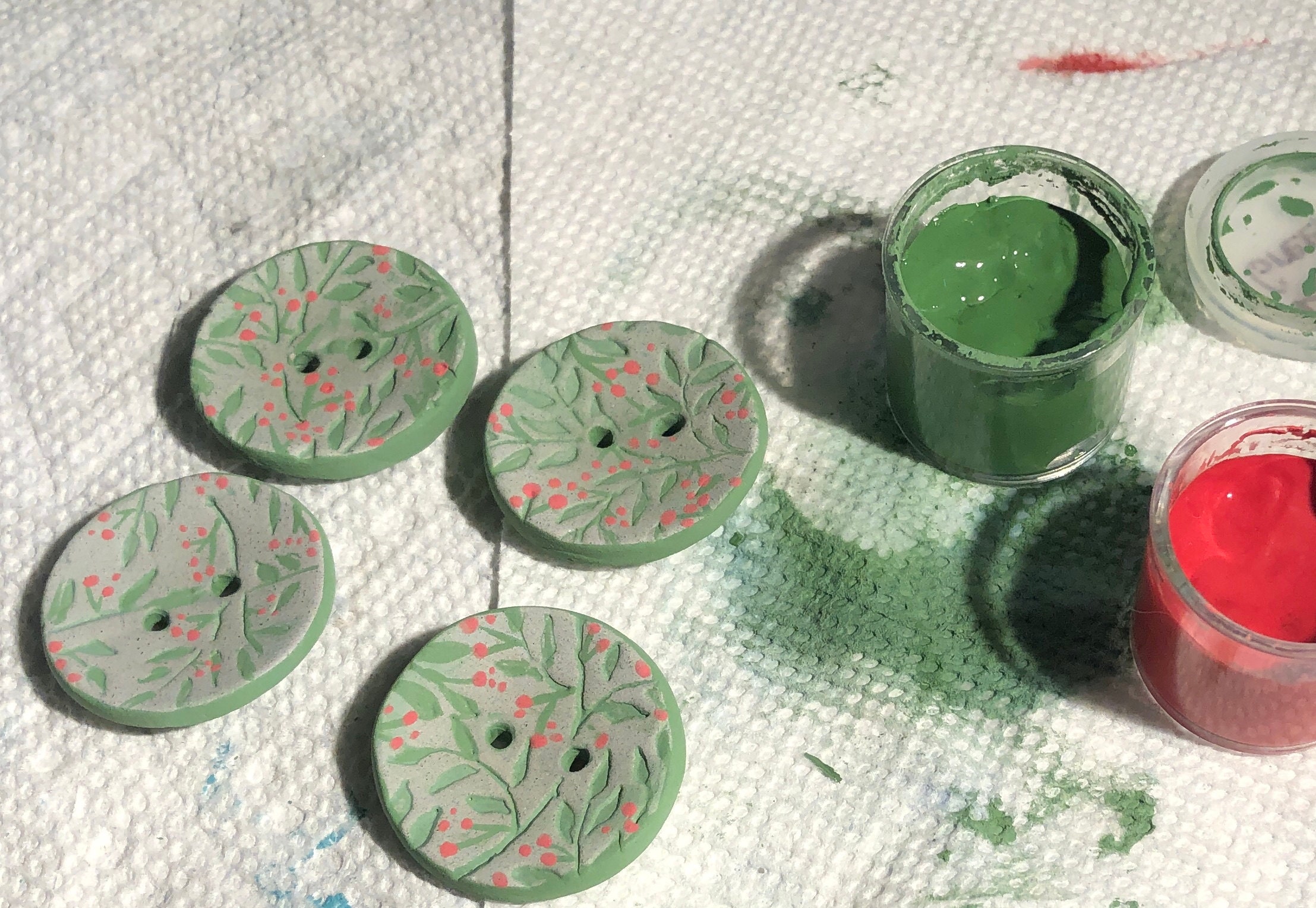 This is really the first holiday season since I decided to start getting serious about my work with clay. Keep in mind, my work with clay takes place anytime I'm not busy with my day job, which is teaching art in a public school. I love my job as an art teacher, but those of you who teach understand when I say the craziness of all of the other demands that encroach on the art room get to me sometimes! So yeah, my work with clay outside the classroom is very therapeutic! 
I have my work online and I have my work in a little shop in Fallston, Maryland. The shop, Art to Soul Galleria, is not open daily, but rather, for monthly sales events. It is a destination for cool, handmade items. Right now, it is jammed pack full of items for the holidays!
With the need for items for the shop, I decided to embrace the holidays and see what I could add that would be fun! So, here's what I've done so far!
I enjoyed created fun images with black scraffito on white stoneware.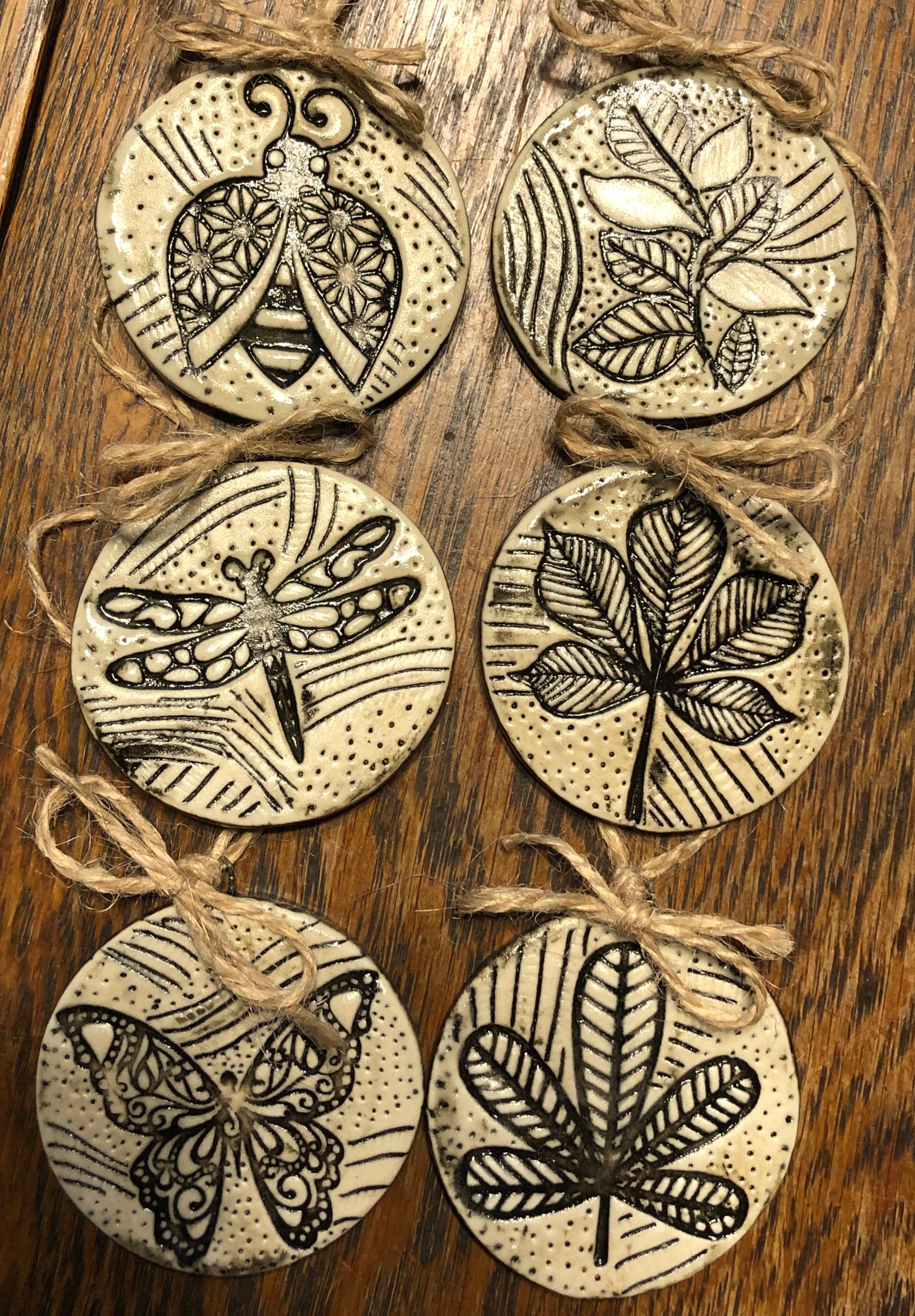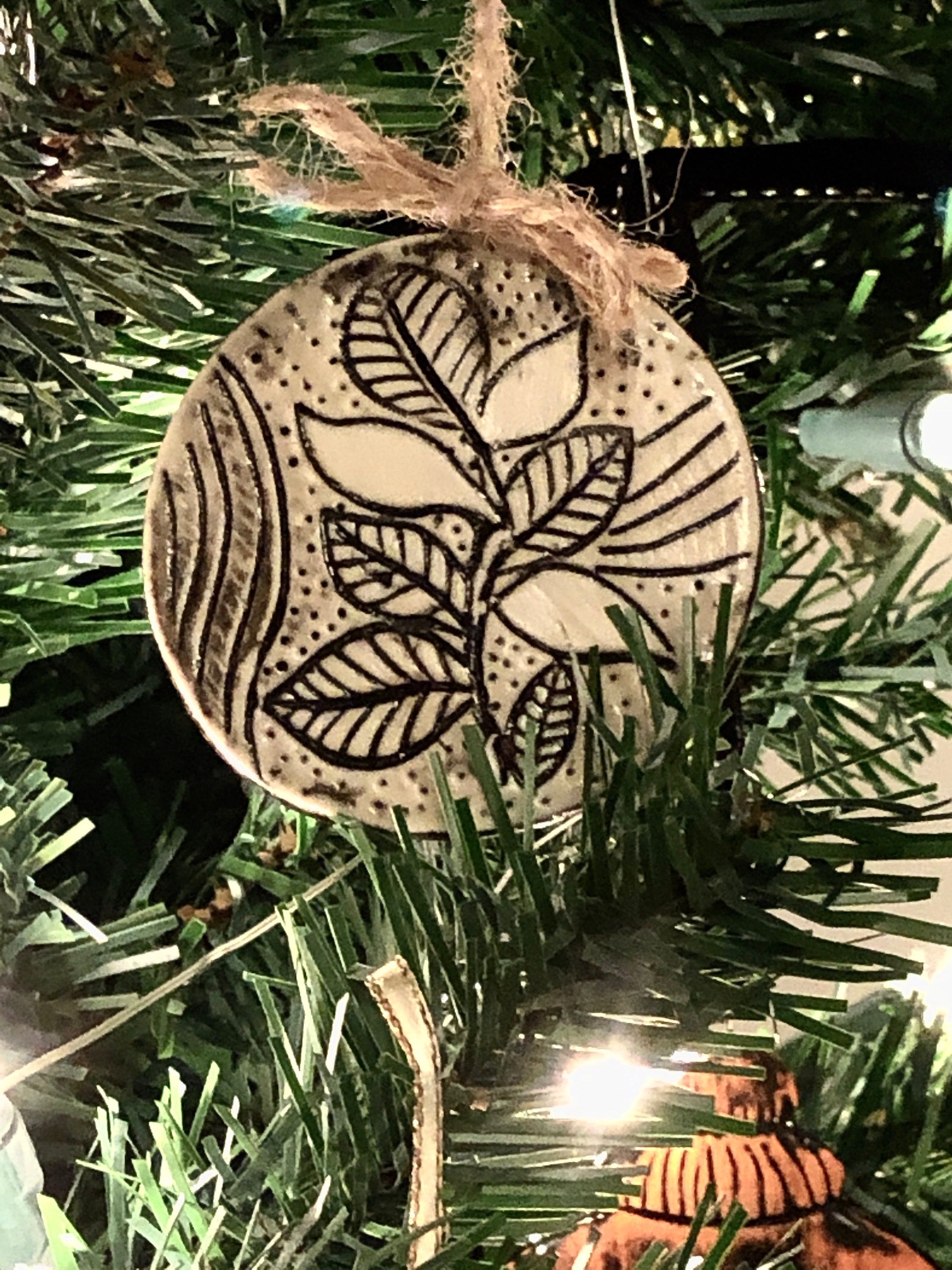 I created several ornaments in the shape of a snowflake with my zany birds.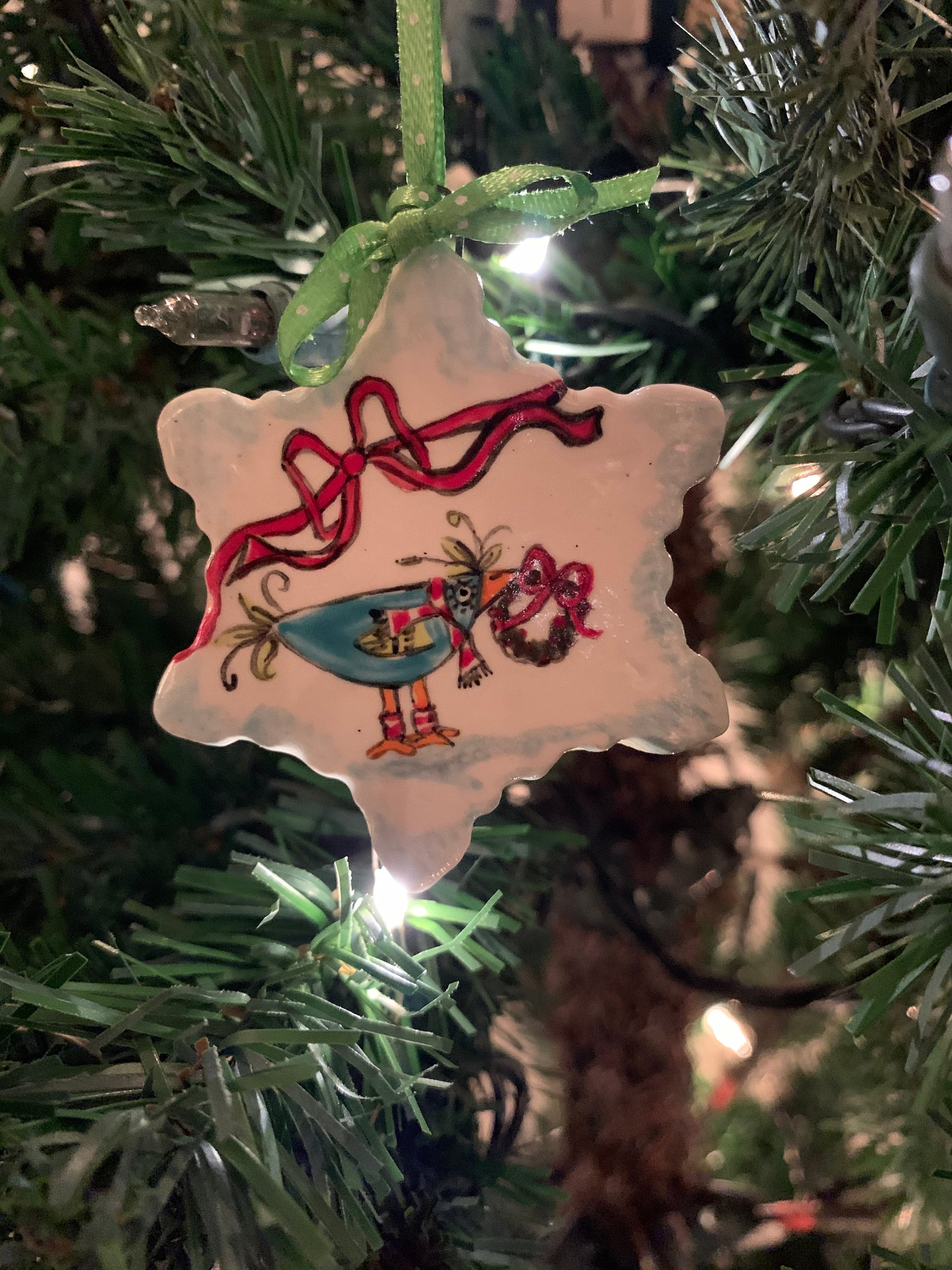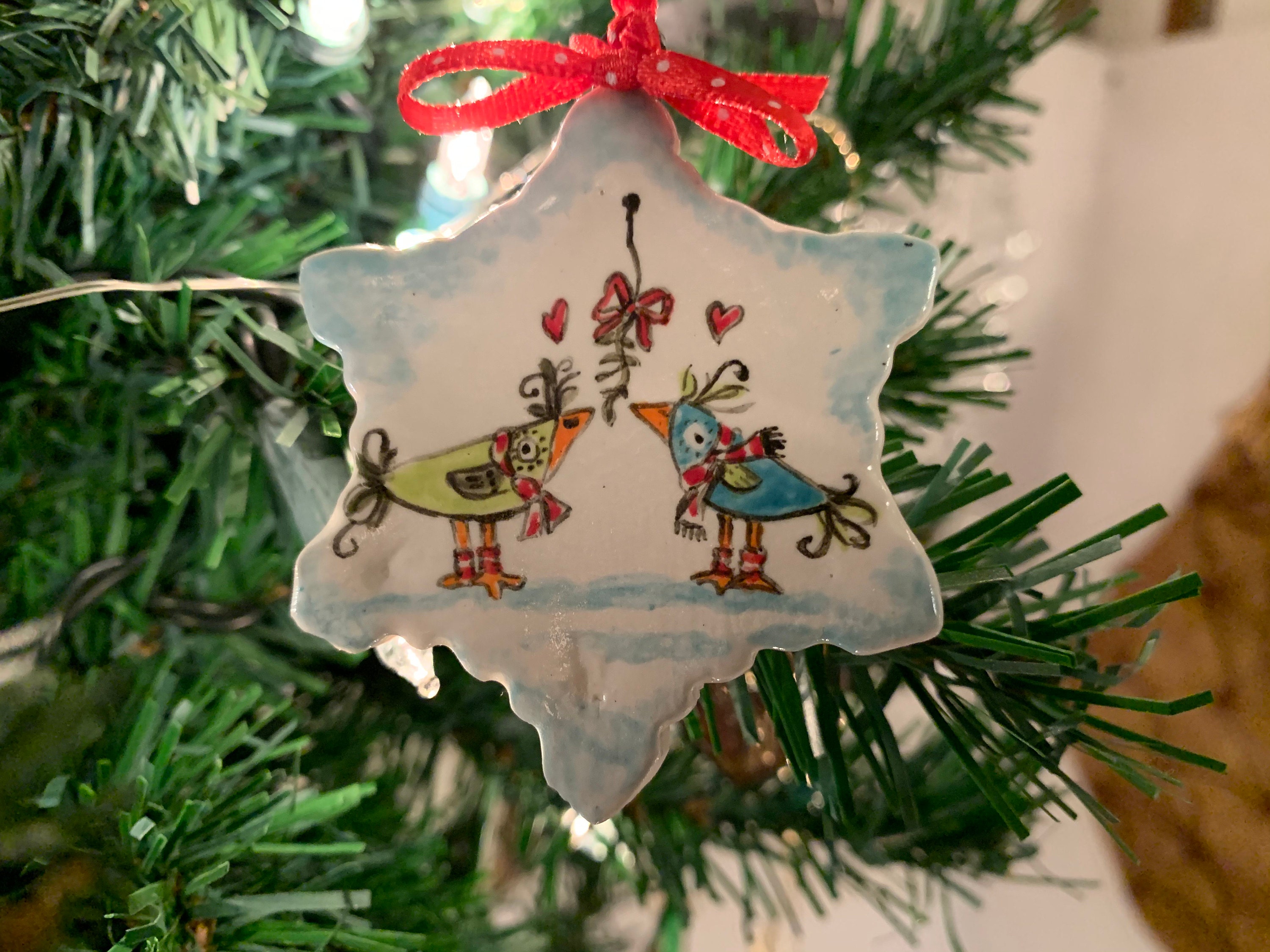 I really enjoyed experimenting with combining things I love in unexpected ways. I really love wooden cookie molds and I have a few for using with holiday baking. To be honest, I haven't been baking that sort of thing for the holidays in awhile, so I decided to try using my favorite molds with clay. I am in love with this process!!!! After molding the clay, I go back and carve and cut details into the designs. Once the designs are leatherhard, I cover them in black underglaze and then scraffito details into the designs. Finally, I add color underglazes. Did I tell you I love process? Well, I really do! Watching these ornaments come together was just heaven for me! I love them!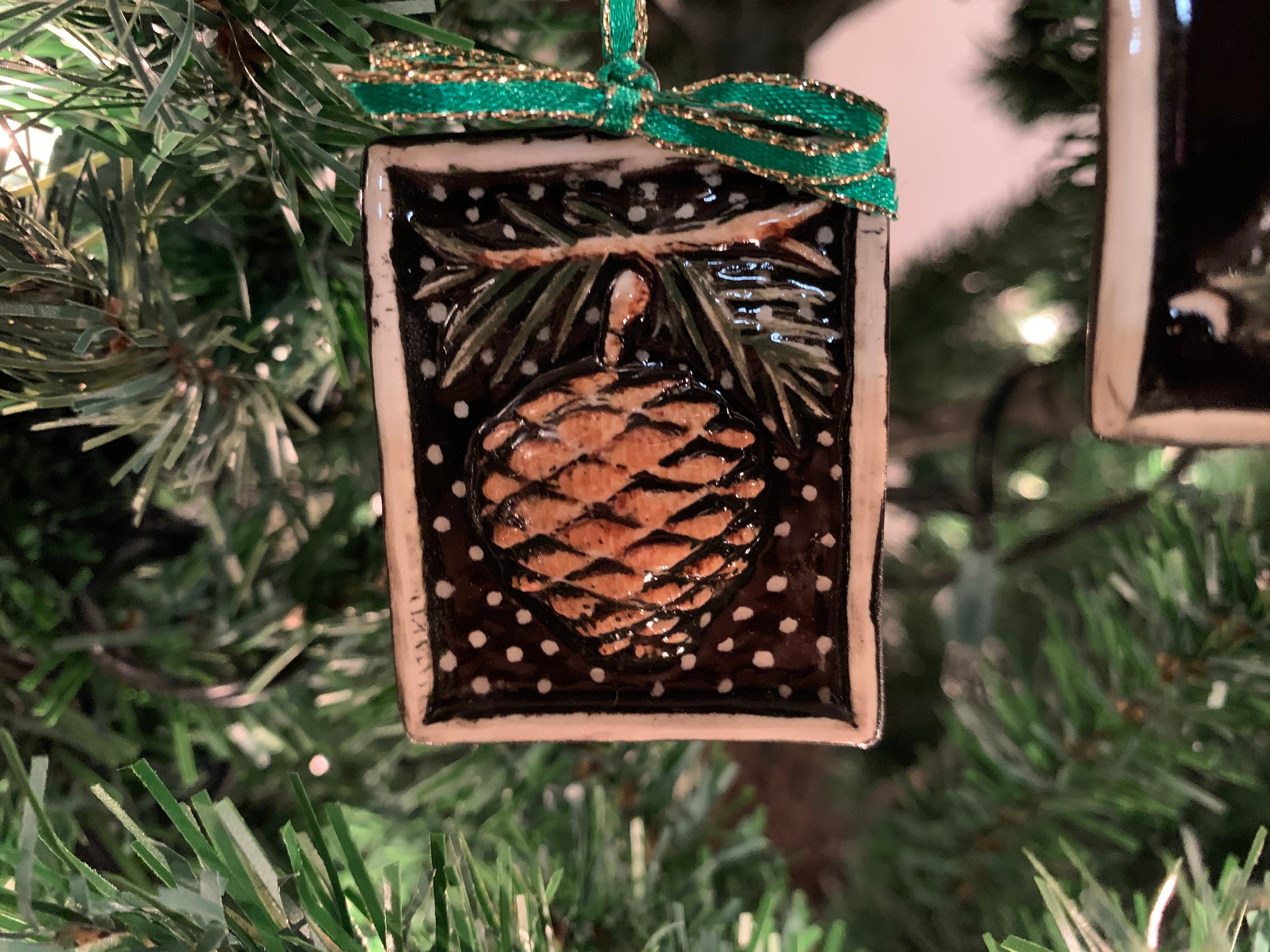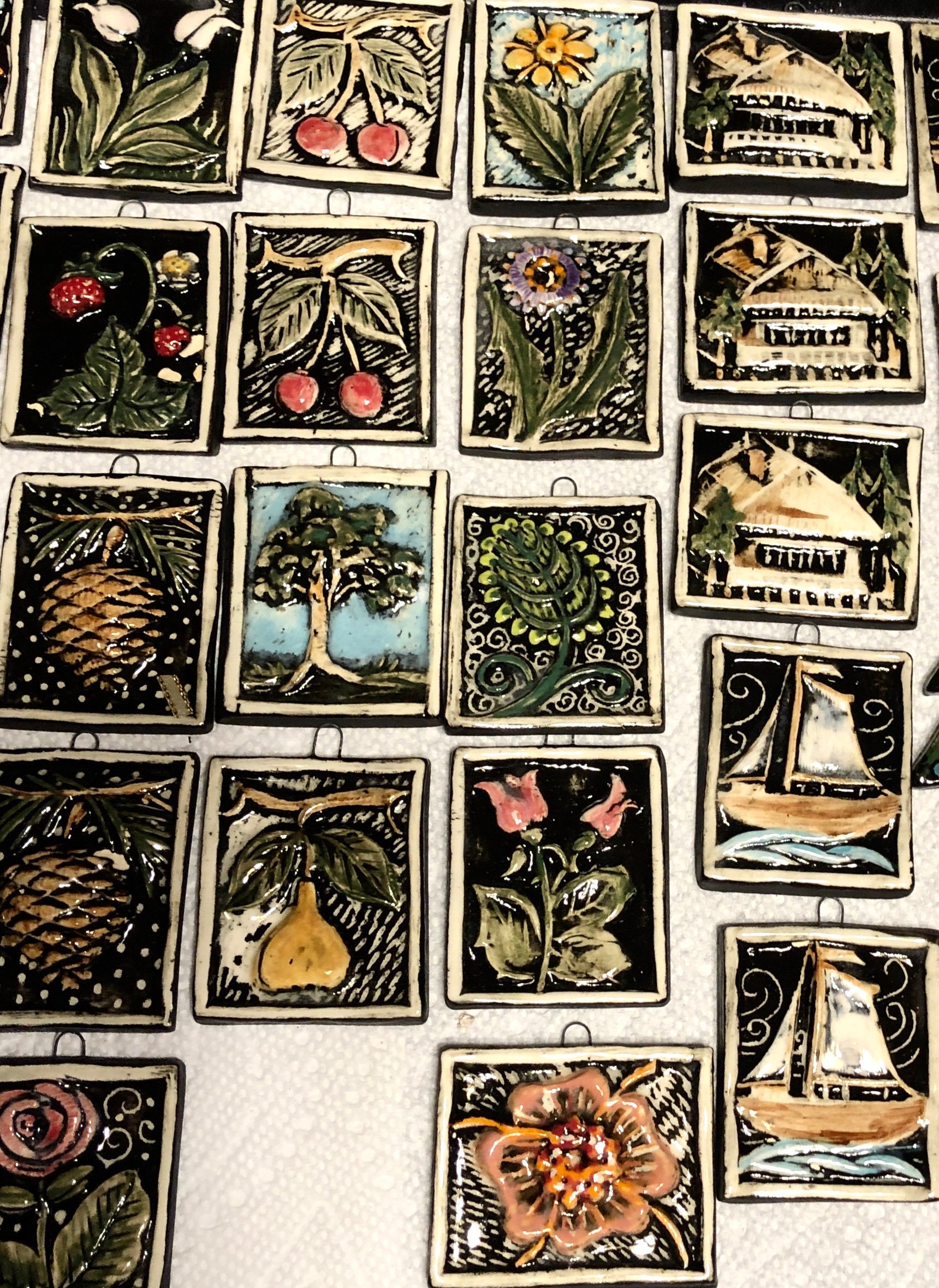 I also experimented with creating some traditional ornaments in not-so-traditional ways by using the scraffito for details and color.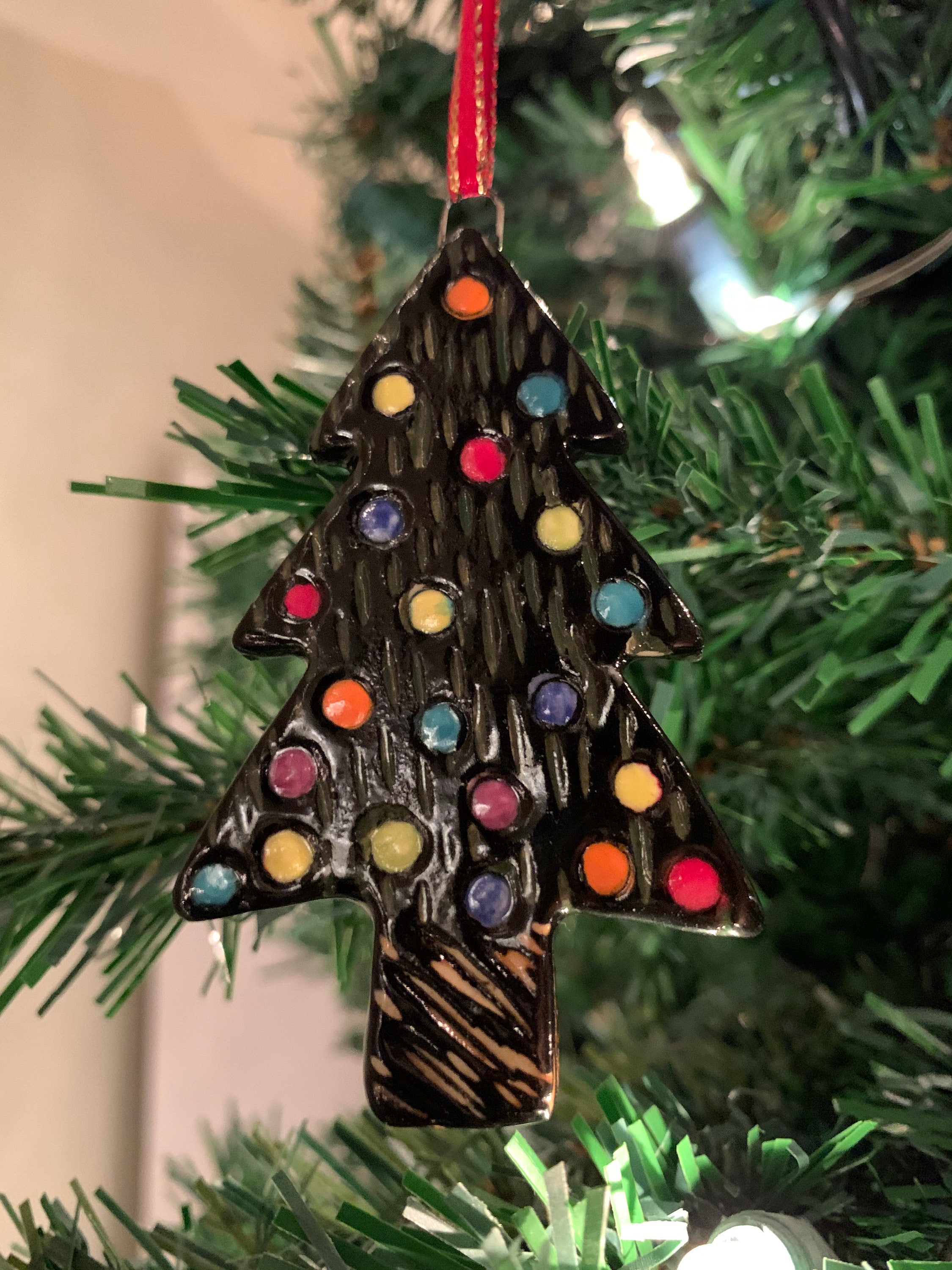 I'm not big on using transfers, but I found they were really fun on traditional shapes and with bold colors.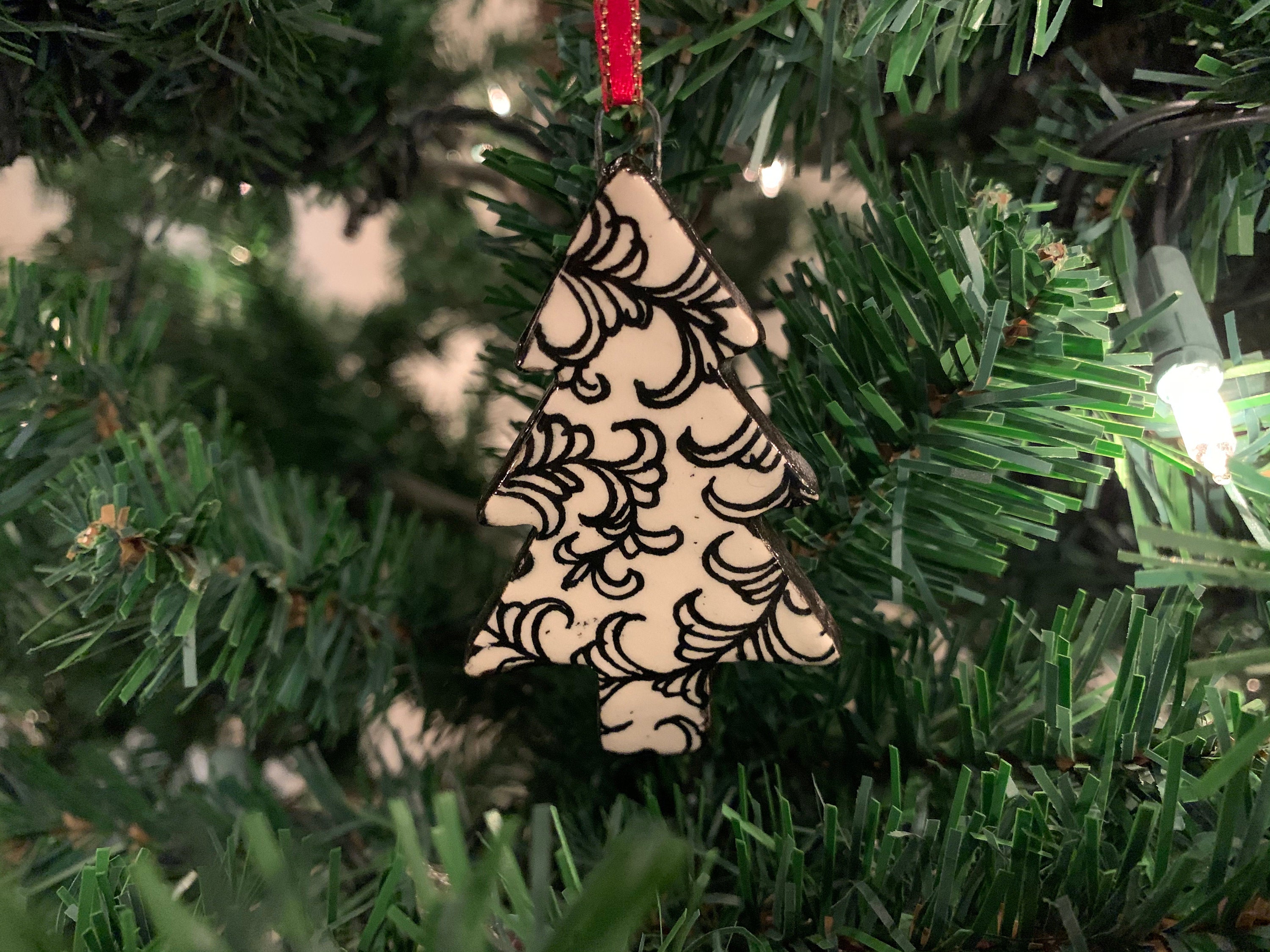 When all else fails, I add sprigs of winter greenery and red berries and it just feels like the holidays for me! Here are some pieces that are just in the underglaze stage at the moment, but I am really loving them!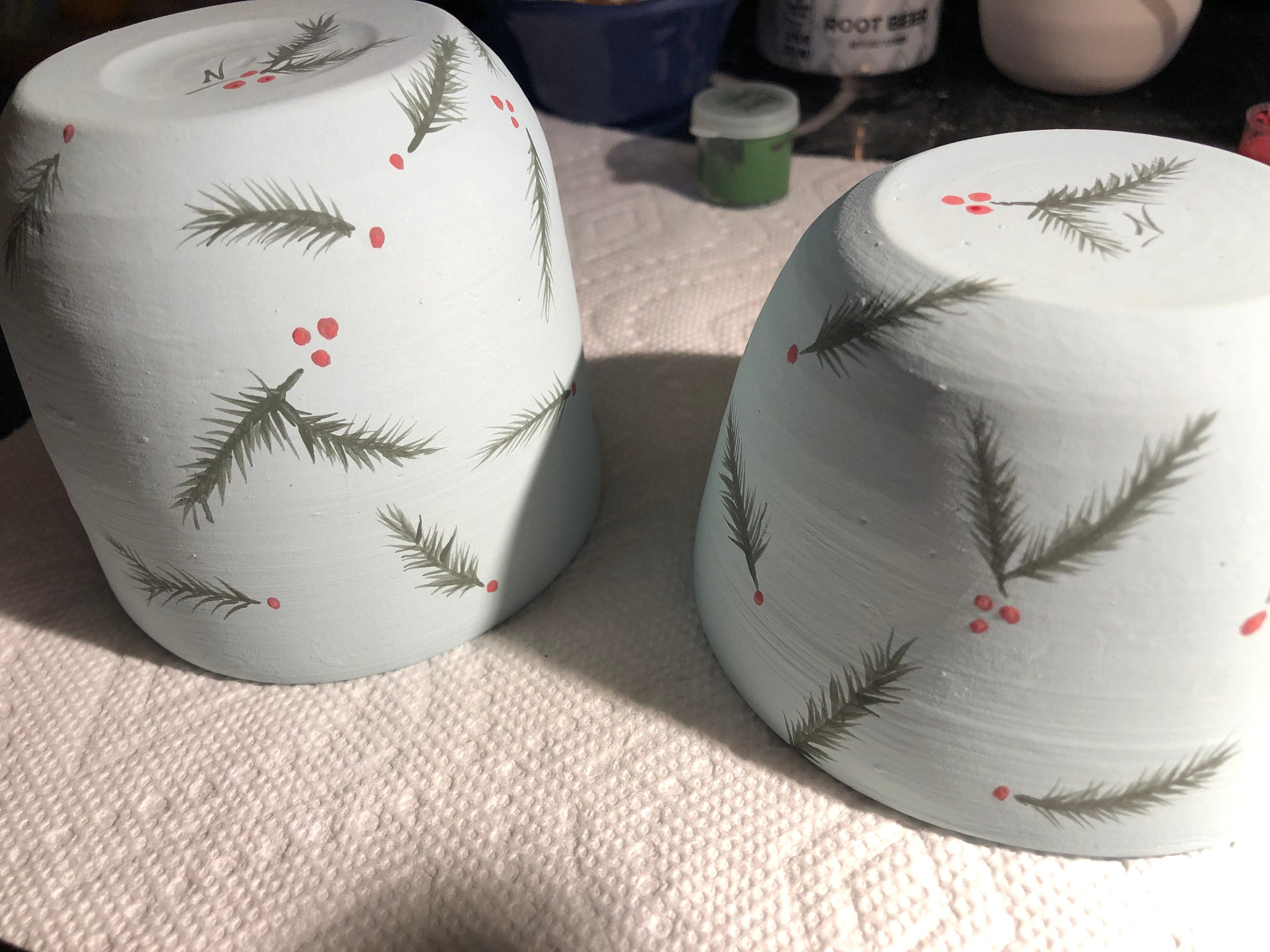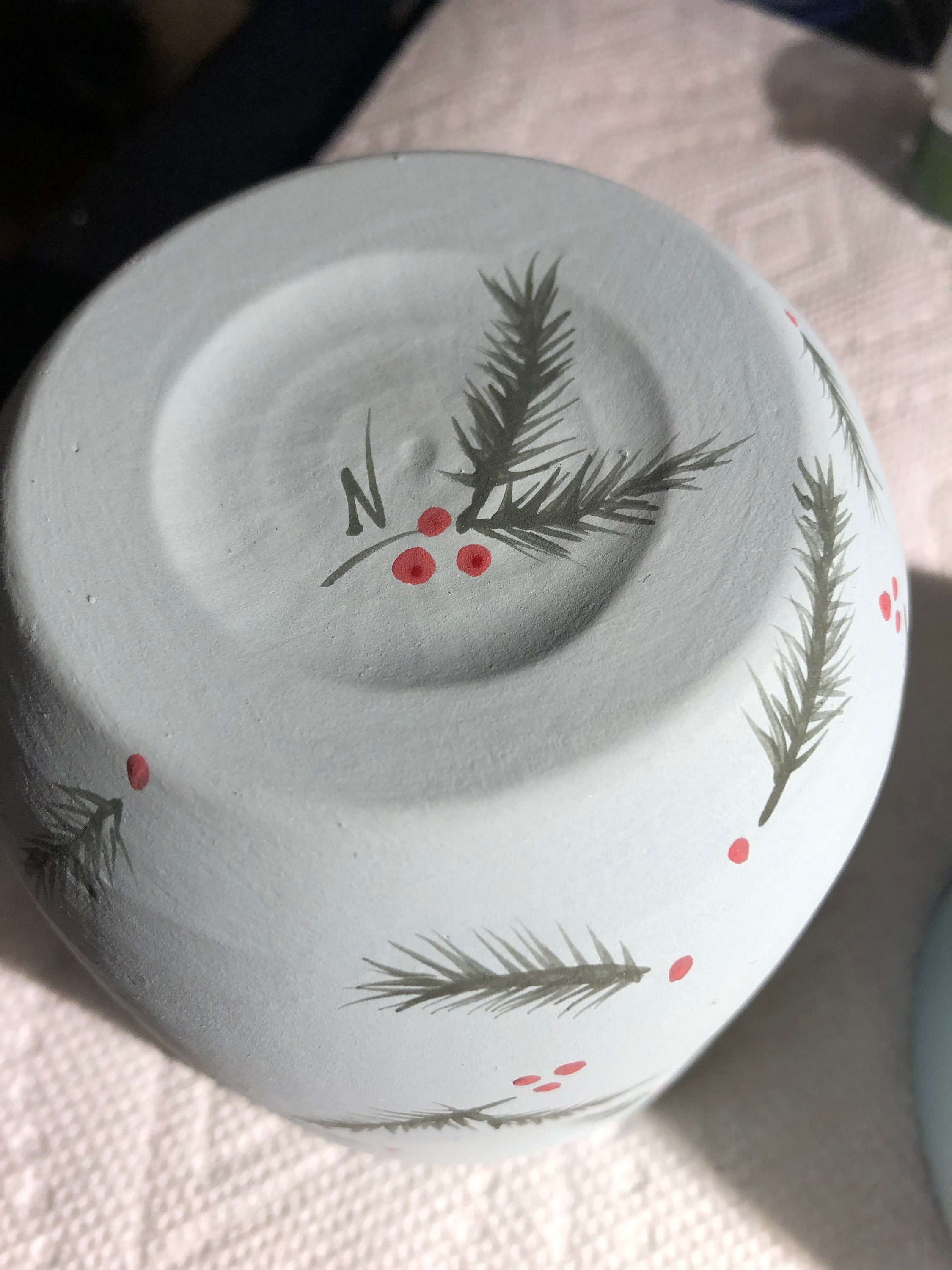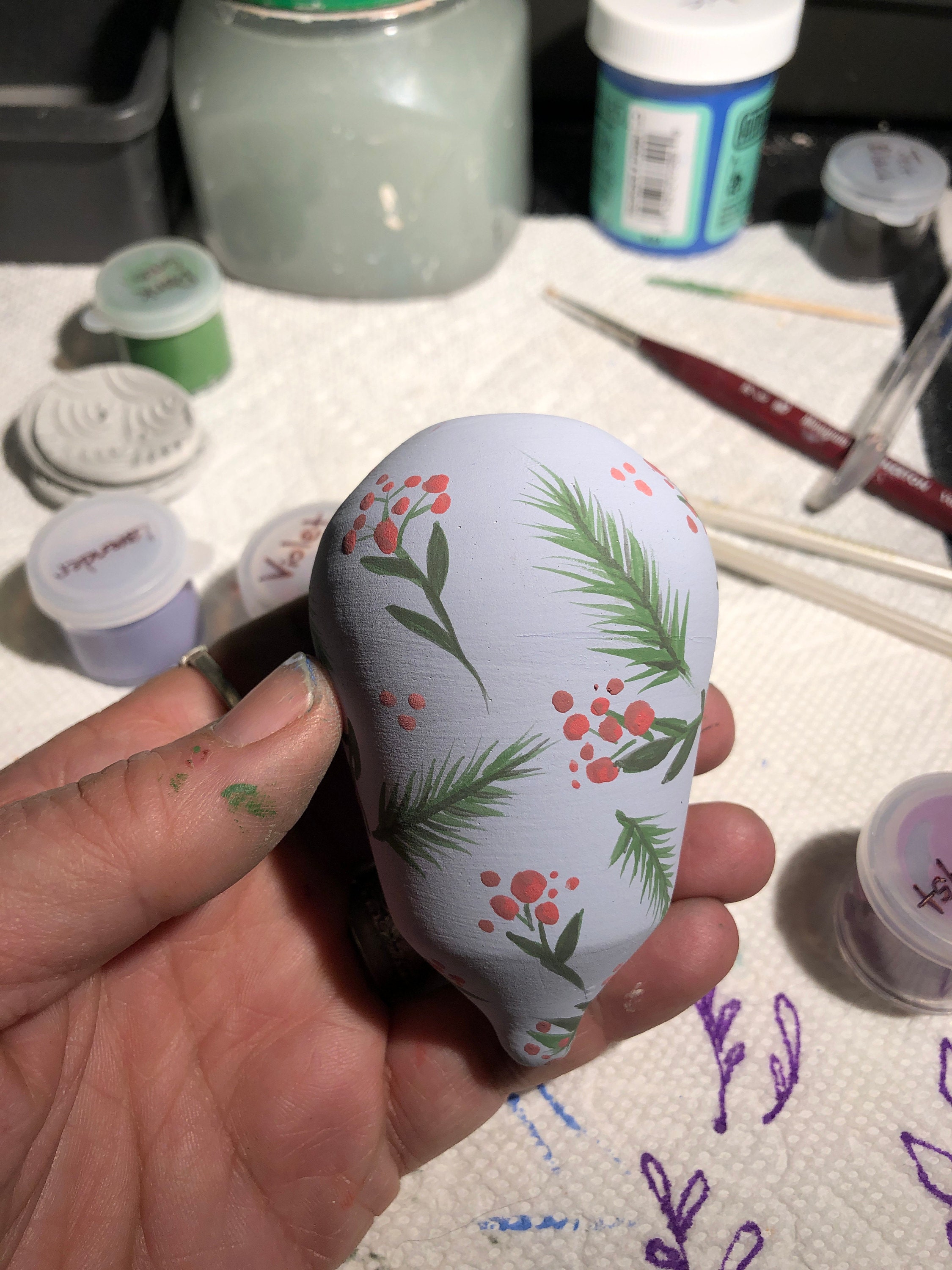 This is an experiment with throwing a hollow form for an ornament. Of course, put winter greens and red berries on it and it screams holiday ornament! LOL
I am enjoying this part of my journey with clay.