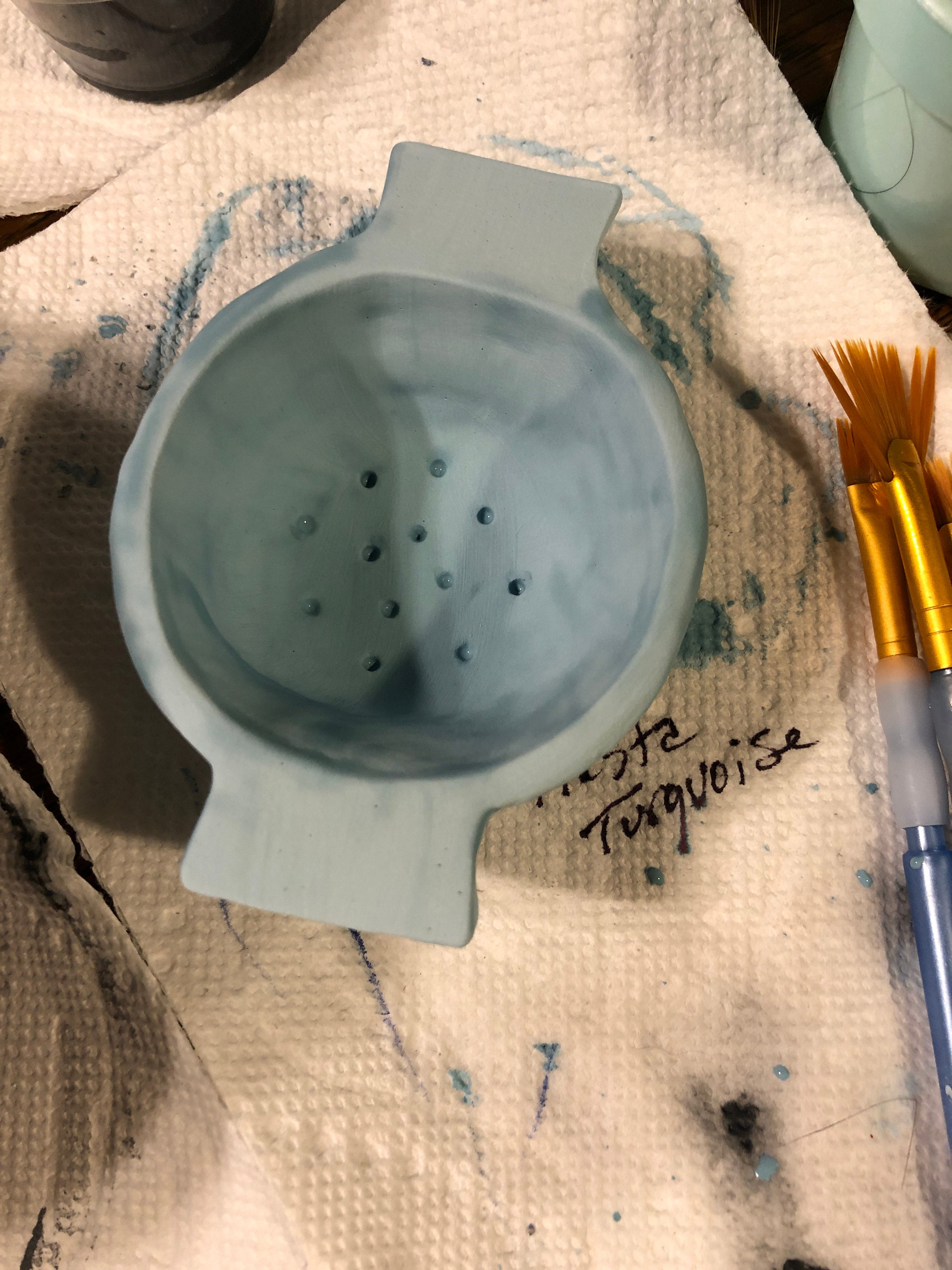 Welcome! 
This is the first page of a new adventure for me! I have decided to try to carve out more time for creating my own work. I will share my process and my work with you, here on this blog, as well as on my website. 
I have worked with clay for over a decade now, but mostly in the context of teaching others how to work with clay and making examples to share with my students for ideas and/or techniques. As I work more and more with clay, the more I am consumed! I want to play with the clay! All of the time! It has become an obsession. I think it's time for me to take my turn with clay!
With that said, I love trying new things, seeing how far I can push the clay or experimenting with different ways to use glazes. I have more ideas in my head and in my sketchbook than I will ever get to, but I'd like to try!
Right now, due to having 2 back surgeries in 2 weeks and not able to handle much weight, I am experimenting with small things. I'm experimenting with creating pendants, earrings, buttons, tea strainers, spoons, spoonrests, anything that doesn't require a lot of weight at one time or leaning over a wheel. (Although, I need to be able to get back on the wheel soon!)
So, I will share my adventures with you here! Here's to playing in the mud!
Until next time!
Noelle